There are some processes in developing a website which can be long, arduous and difficult to understand - like a twisty road map! It is our hope that in this post we provide you with an easy demonstration of what happens when we take on a website design client.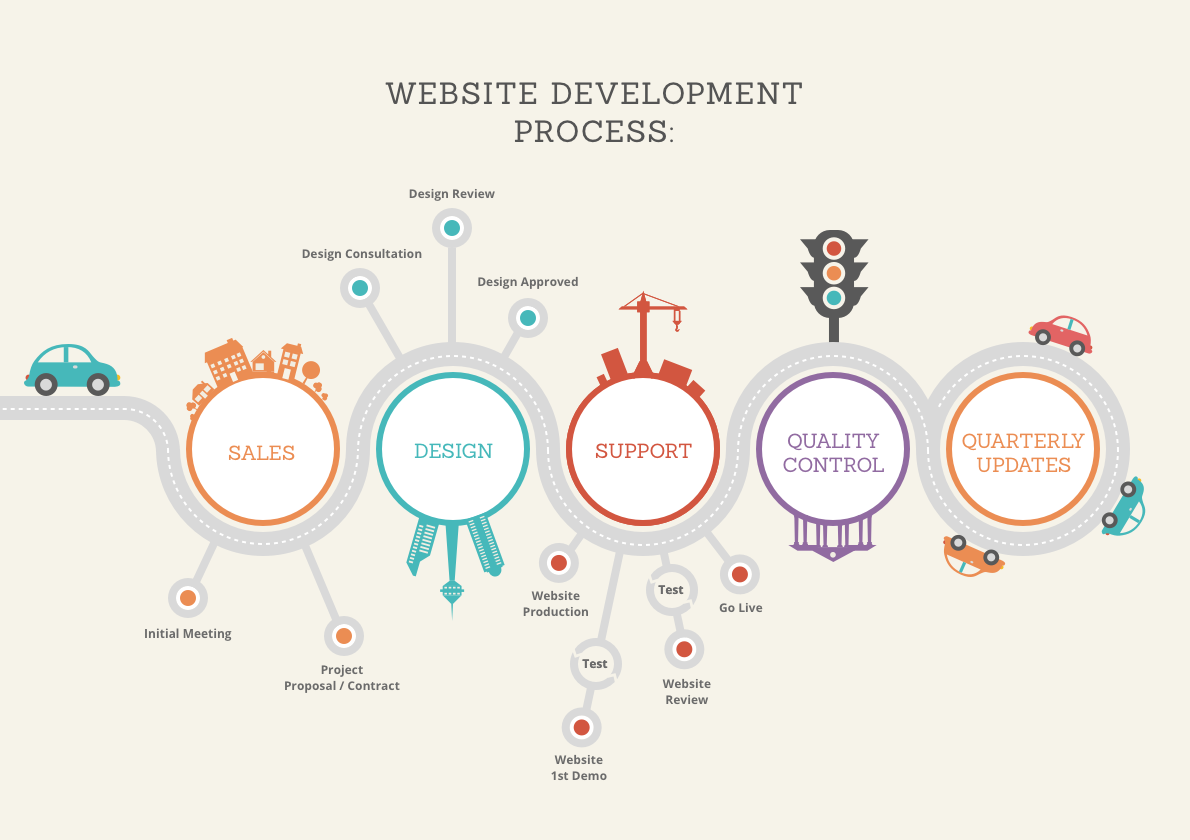 Sales

At Estate Apps we are very fortunate to have many of our leads because of referrals from our existing client base (thank you ;o)), but we also get leads from social media. So we follow up with these referrals with a call or a meeting to discuss the potential requirement.

After our meeting we'll draft a proposal along with a site map, subscription and contract. More often than not this meets with client approval, which then leads on to the design stage.
Design
You have an idea for your business' website and you know what it looks like in your head, so the issue then becomes translating the design. Here's the fun part. What you see in your mind's eye, we translate into real life form. If you decide to go for a custom build and custom design website we'll set up a design consultation to go through all ideas based on our initial meeting, your branding and your requirements for the website. We'll then go away and review the design and come back to you with a design which we think you'll approve of. This stage takes about 2 weeks to do. Then we get to work on the website production.

If you have decided to have a template website we go straight to the website production stage.
Support
This stage typically takes between 6-8 weeks. Here we go through producing the website and rigorous testing. After we've designed the website to spec we'll test and send to you in beta for an initial demo for your comments. We'll then test each link and page and review again before we make it live for all to see!
Quality Control
Now that you're live and in full effect we continually monitor your website for any bugs, changes in regulations (such as GDPR or privacy policies) to ensure you are kept up to date and that your website will withstand any such changes the digital world has to go through.

We will provide with you quarterly updates to discuss the website, your requirements and anything else you can think of.

We hope you have found this website development process informative. If you would like to discuss your website, or would like a chat about having your website designed please do get in touch with me and I'd be happy to help.